For hundreds of homeowner associations across the state, delivering the required association documents is a necessary evil. Title companies, real estate offices and homeowners will be looking for the most current, updated versions of that all important set of papers.
And that takes time and effort, organization and training to keep those documents at the ready.
Let us show you a better way to manage that document delivery process using a tailor made application for homeowner associations.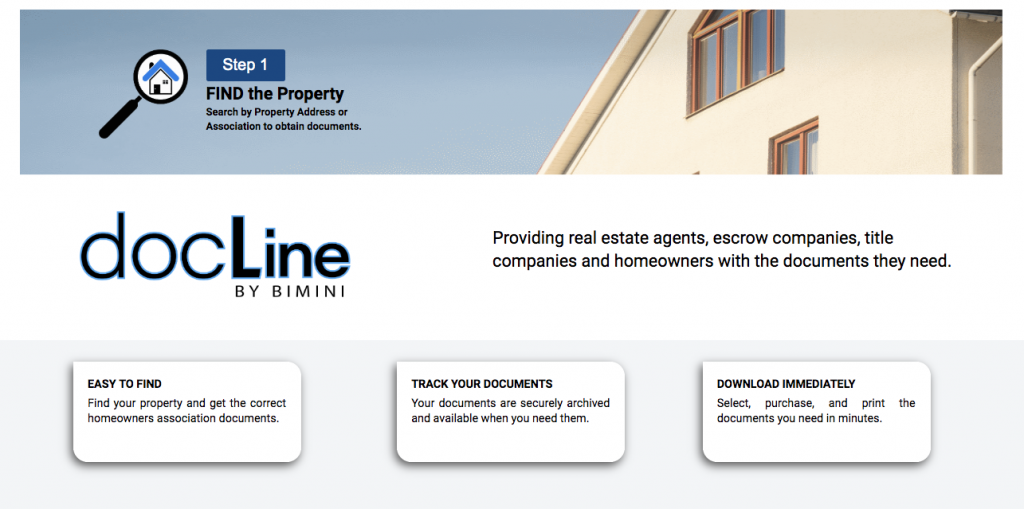 docLine is designed from the ground up to make the document delivery process easy and efficient.
docLine lets you keep your documents current and available, with immediate delivery to your clients and customers.
docLine allows you to set your fees and watch those fees posted to your PayPal account instantly with every document purchase.
docLine is a free service for homeowner association managers.
---
Take a look at some of these features from
the docLine application.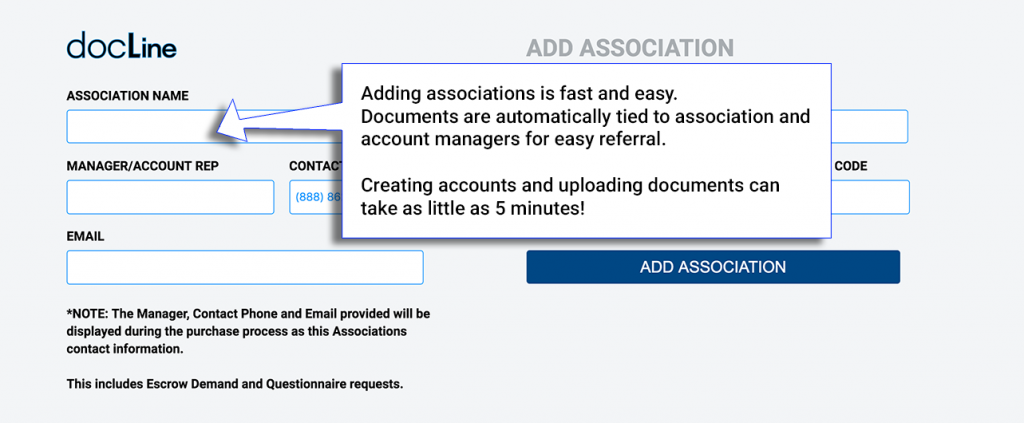 Associations are created as separate and independent groups, giving your customers only the documents that they require. No endless searching for the correct document sets.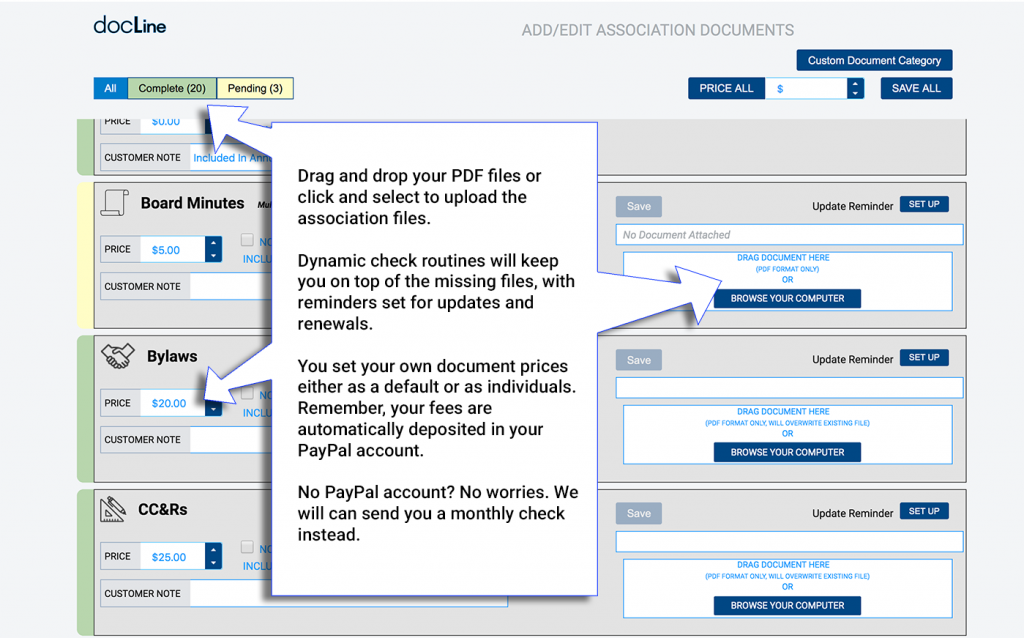 Adding documents is drag-n-drop easy for each of the state required categories. Your PDF documents are organized and searchable by document type or association name. You are current and compliant.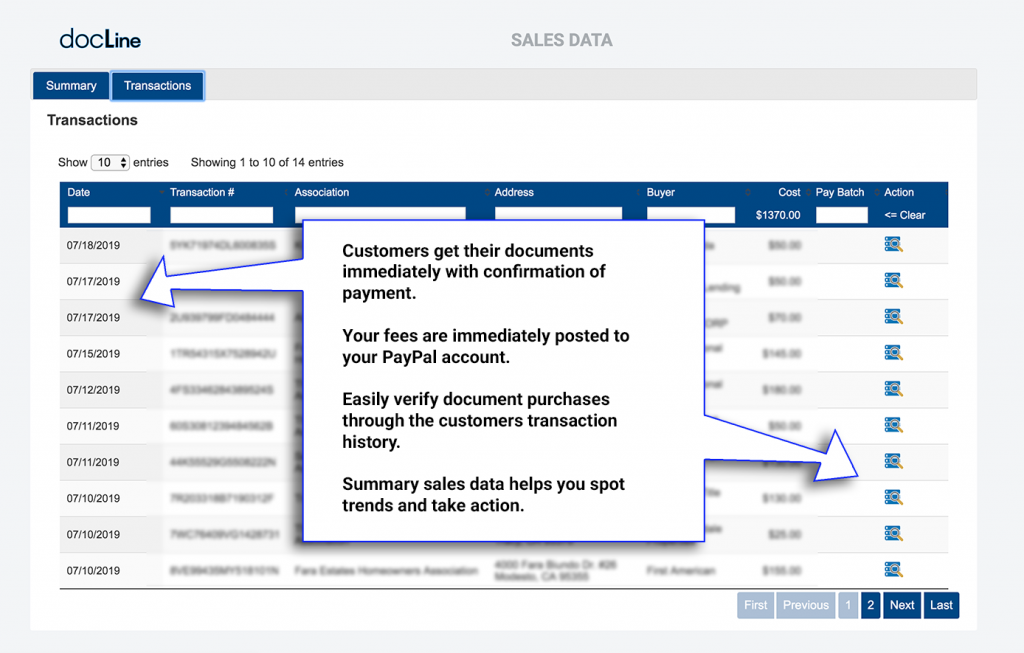 You set your document fees and watch your PayPal account grow immediately with each purchase.

No more waiting for your fees at the end of the month. No delivery dates to delay the process.
These are just a few of the time saving, money making features built into the docLine app. One of the best features is something you don't have to do, and that is you don't have to pay for the service.
docLine is a free service for homeowner association management companies. You are free to sign up and use the the service for 5 or 500 associations. You set your fees to meet the demand in your market areas.
How can we do this? We charge a transaction fee on the document purchases in order to cover our costs. This fee is automatically added when the customer orders documents. You don't have to lift a finger.
Let's talk about setting up a docLine account for you today. We are waiving any set up fees for the first 100 customers.
Let us show you how to create an easy, automatic profit center for those HOA docs.