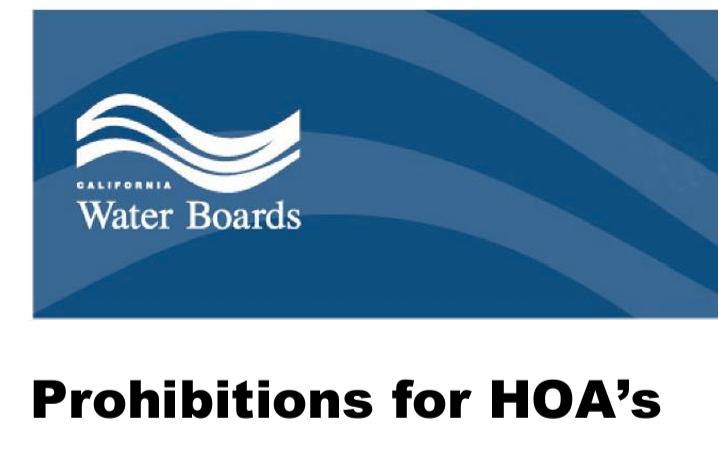 As California moves into a wicked-bad drought season, associations have to manage expectations for homeowners. Drought watering restrictions will change the colors of many associations from green to brown. Most associations use their CC&Rs to cultivate an attractive atmosphere that the homeowners have come to expect. That overall look is bound to change with watering restrictions.
Homeowners should be on-board with the why and what of upcoming reductions in watering. It should be a chance to make responsible changes in over-watering practices, better landscaping for dry conditions and reduced maintenance costs with less grass. 
In addition, association managers need to be mindful of what they can and cannot cite their members for as things dry out. Owners cannot be cited for implementing water conservation landscaping measures in a declared drought emergency. 
Here is a link to reference the rules. It is a good time to remind your members of how the neighborhood might change as the seasons change.