docLineapp is a better document manager for association documents.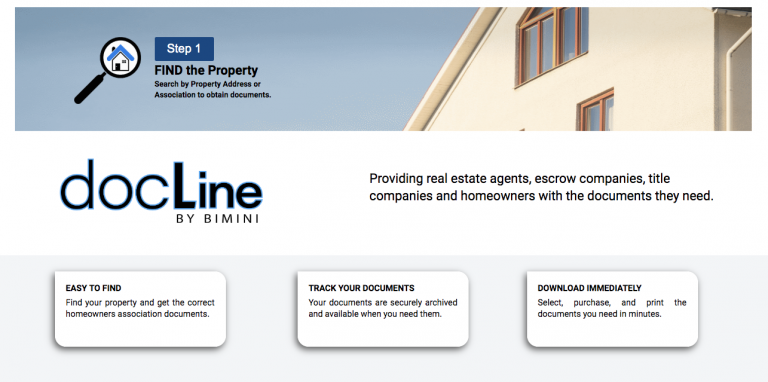 Community documents have to be managed and delivered for every door in every association you manage. How long do your customers have to wait for their documents? How long do you have to wait for your fees?
Let us show you a better way.
docLine was designed to deliver your documents immediately, deposit your fees instantly and make your document management work easy and efficient. And to prove it, we will set you up for free *.
Why should I change?
With other document delivery services, there is a tremendous amount of time wasted in the preparation and delivery of docs. Not to mention the time spend keeping the documents up to date, priced according to the market and dealing with a third party delivery service. 
docLine gives you immediate document delivery, immediate PayPal deposits and an automatic revenue stream. 
And we will do all the heavy lifting and set up all your accounts for no charge*. Once you start using the docLine service, you will wonder why you waited. 
How can this be free?
Escrow Demands?
* For a limited time, Bimini, makers of docLine, will upload all your associations and all the required California HOA documents for those associations for no cost. There are some requirements for your documents and information in order to take advantage of this amazing offer. Contact us through the form on this page to get the details. We promise not to waste your time and to be confidential with your email information.